About Ron Seybold

I've been editing authors for more than three decades: books, stories, and articles, in fiction, memoir, and nonfiction. I've published a novel, Viral Times. My books — the forthcoming memoir Stealing Home, plus a historical novel in progress — have earned their way to Finalist shortlists in the Writer's League of Texas.
Four novelists have been traditionally published after working in my manuscript groups; one earned her way to the New York Times Bestseller List. Several of the Workshop's writers have won or been named Finalists in the Writer's League of Texas Manuscript Contest.
I'm the only editor and creative coach in Greater Austin who uses the methods of the Amherst Writers & Artists to nurture and coach authors and polish their writing. Personal editing with professional results guides my work practices. I've been a panelist at the Writer's League of Texas Third Thursday program, speaking on workshopping fundamentals. I've been a League member for more than 25 years as a volunteer, as conference faculty, as an editing resource, and as an author.
I volunteer at the Austin Bat Cave literacy program, tutoring in public schools. I served a three-year tour of duty in the US Army to pay for my college degree through the GI Bill. I've also cycled 30,000 miles over the last 15 years, starting with fundraising rides for the Hill Country Ride for AIDS. Dozens of miles a week on a bike are good practice for finishing lengthy projects like books.

Memoirist

Stealing Home is the story of an eleven-day, nine-game trip with a Little Leaguer — and how a dad's plans for perfection delivered things deeper than scores, miles, and smiles. You don't have to drive 3,147 miles to find your way to fatherhood. When I did, something magical and rare appeared at the end, inside my heart as well as on a diamond.
"Part baseball, part fatherhood, and all boyhood, Stealing Home plays out the mystery of love and family. Fueled by his determination to become a better dad, Seybold's journey becomes a quest to reconcile the past and his future. The magic lies in the storytelling that travels the road to something perfect." – Donna Johnson, author of Holy Ghost Girl: A Memoir
Novelist
I'm the author of the futuristic thriller Viral Times, a story about a viral pandemic in the near future, one that challenges how love can survive in a world where touch has become deadly. It's received a 5-star review from Reader's Favorite (recommended by Penguin Random House). Viral Times has been available in print at Austin's BookPeople and Malvern Books, as well as at the following online stores.
Barnes & Noble
iBooks bookstore
My training
To help writers from inspiration to publication, I call on my University of Texas journalism degree; studies in Iowa's Summer Writing programs, and workshops at the Tin House summer seminars; coaching and instruction from Writer's League of Texas professionals such as novelist Karen Stolz; training from the American Copy Editing Society; plus seminars with plot master and agent Donald Maass and creative writing guru Natalie Goldberg.
I'm a certified Amherst Writers & Artists workshop leader and have trained other leaders. My author coaching is based on my creative coach training with Dr. Eric Maisel, a psychologist and the author of 14 books on creativity. 
After a series of news reports on KUT in Austin, I've trained with Edge Studios to perform and produce audiobooks. It's been a wonderful way to tap my 25 years of acting as well as my training from the University of Texas drama program.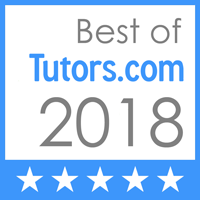 I am a registered tutor at Tutors.com, a service that connects me with authors and writers for English instruction, coaching, and editing.
The Write Stuff blog
Read my writing resource blog with articles, creative tips and publishing advice, guest blogs, and more. Subscribe and get updates when new articles appear. Full archives are at The Write Stuff.
Journalist in newspapers and trade news monthlies
I've worked as a staff reporter and editor for Austin-area newspapers, writing features, reporting news, covering sports, and reviewing the arts. I've managed a team of editors in creating six technology trade news monthlies. In 1995 I launched The 3000 Newswire in print as well as on the Web, creating the leading news resource for the HP business computer community. My full editing and writing profile is at LinkedIn. Connect with me, so we can partner up.